Made for winter sports
Practical features for your ski resort
Skiing & snowboarding
Made for winter sports
Practical features for your ski resort
Skiing & snowboarding
Made for winter sports
Practical features for your ski resort
Skiing & snowboarding
Made for winter sports
Practical features for your ski resort
Skiing & snowboarding
Designed For Ski Resorts
The Smoothest Way To Hit Wp Slopes

Winter Resorts
EASILY FEATURE RATINGS ON YOUR PAGES
Event lists and schedules
For all your sporting events
Montagne comes with a fantastic set of prebuilt event lists for all your winter sport events. Present schedules, locations & event prices to your visitors in a truly captivating manner with Montagne theme.
Inner pages
Predesigned inner pages for all uses
Reach The Peak Of Modern Design. We Built Montagne So You Can Achieve That.
Fully responsive design
Responsive & Retina Ready
With a fully responsive design, Montagne is here to make sure that your new website looks & feels abosuletly amazing on all device types and screen sizes. No matter the device, create the perfect experience for your visitors.
Share The Latest News
Thrilling Winter Sports Blog
Create the best blog for thrill seekers! Share the latest news about your winter resort, events, festivals and much more with Montagne's outstanding collection of predesigned blog lists and diverse blog post single templates.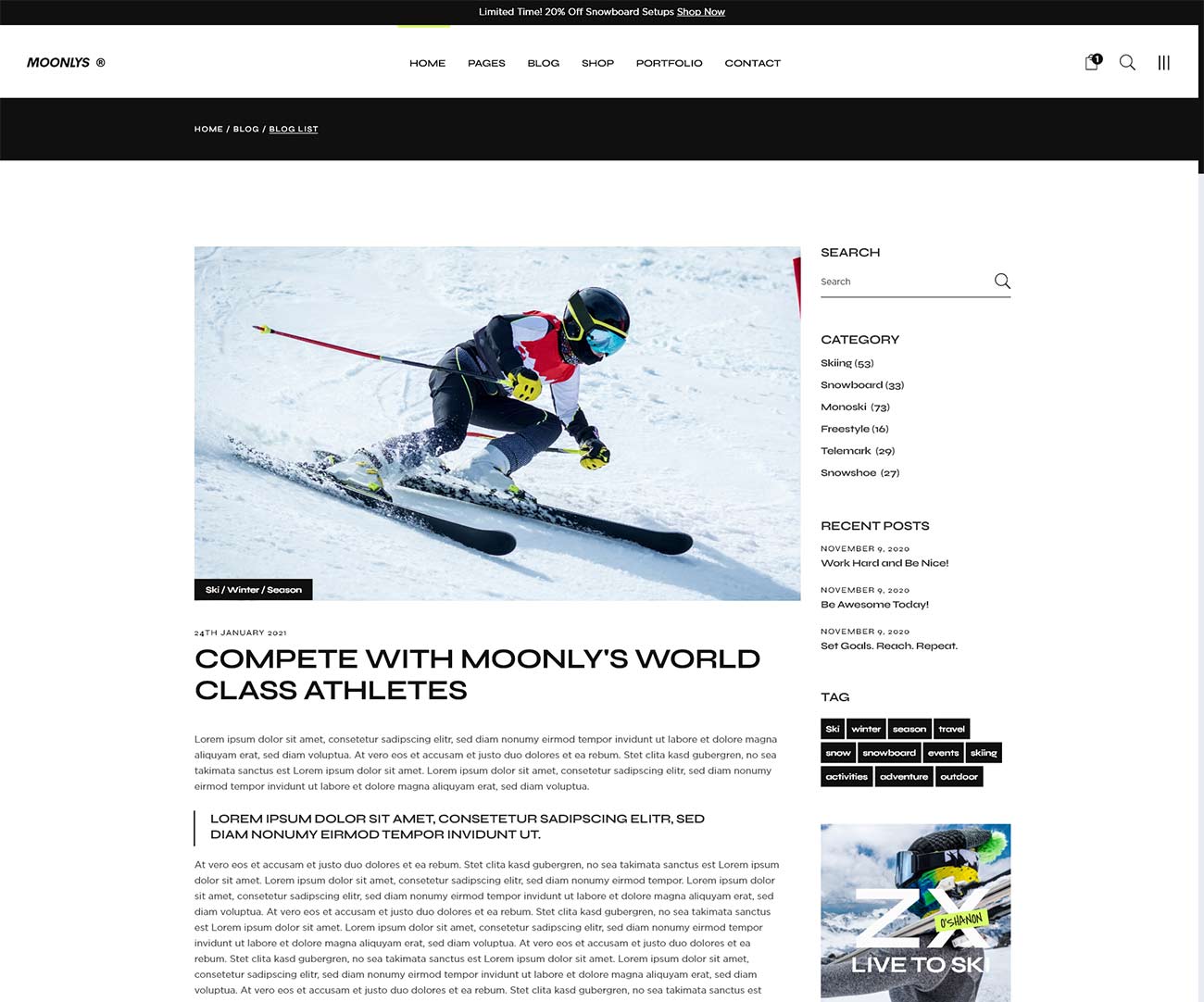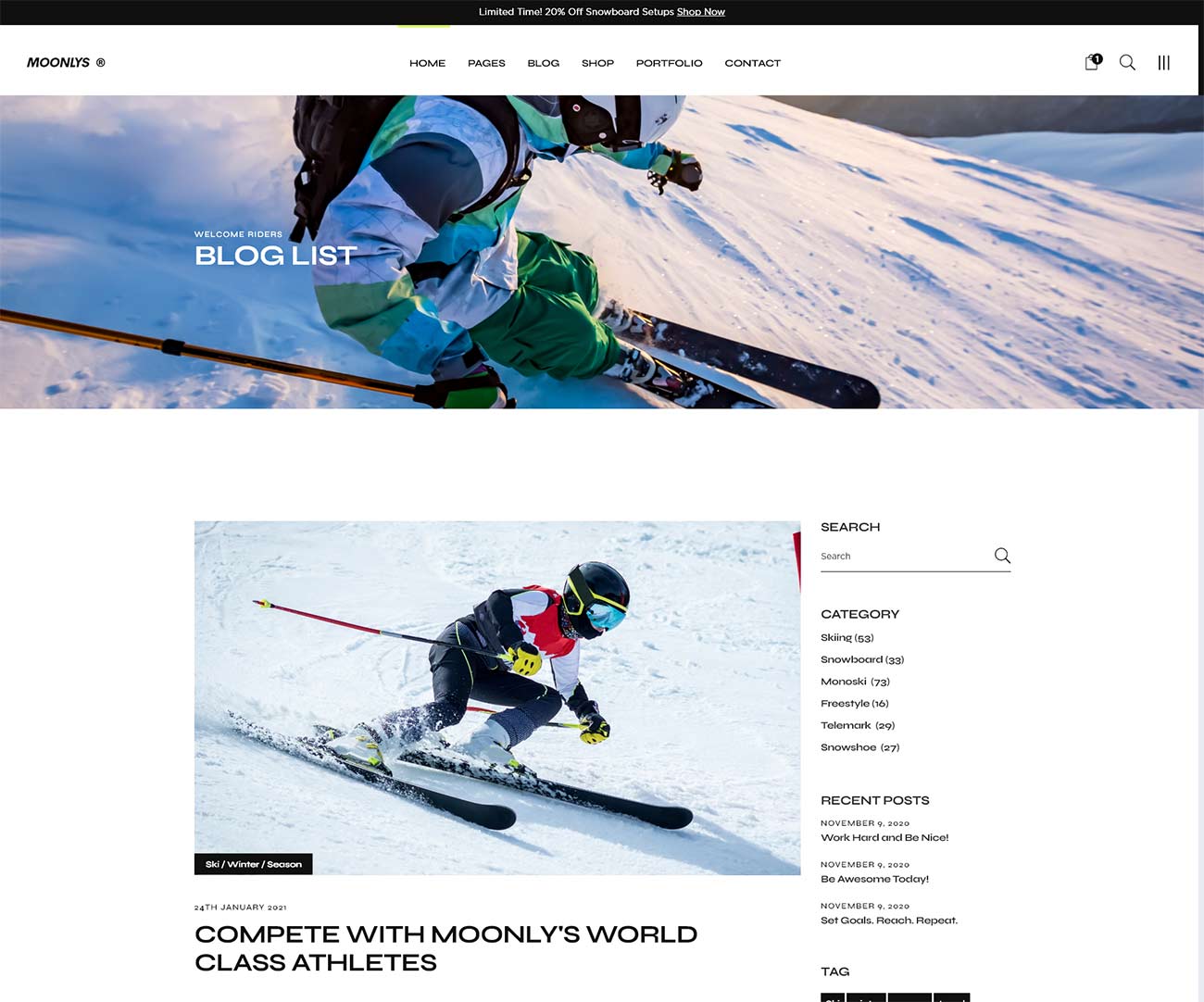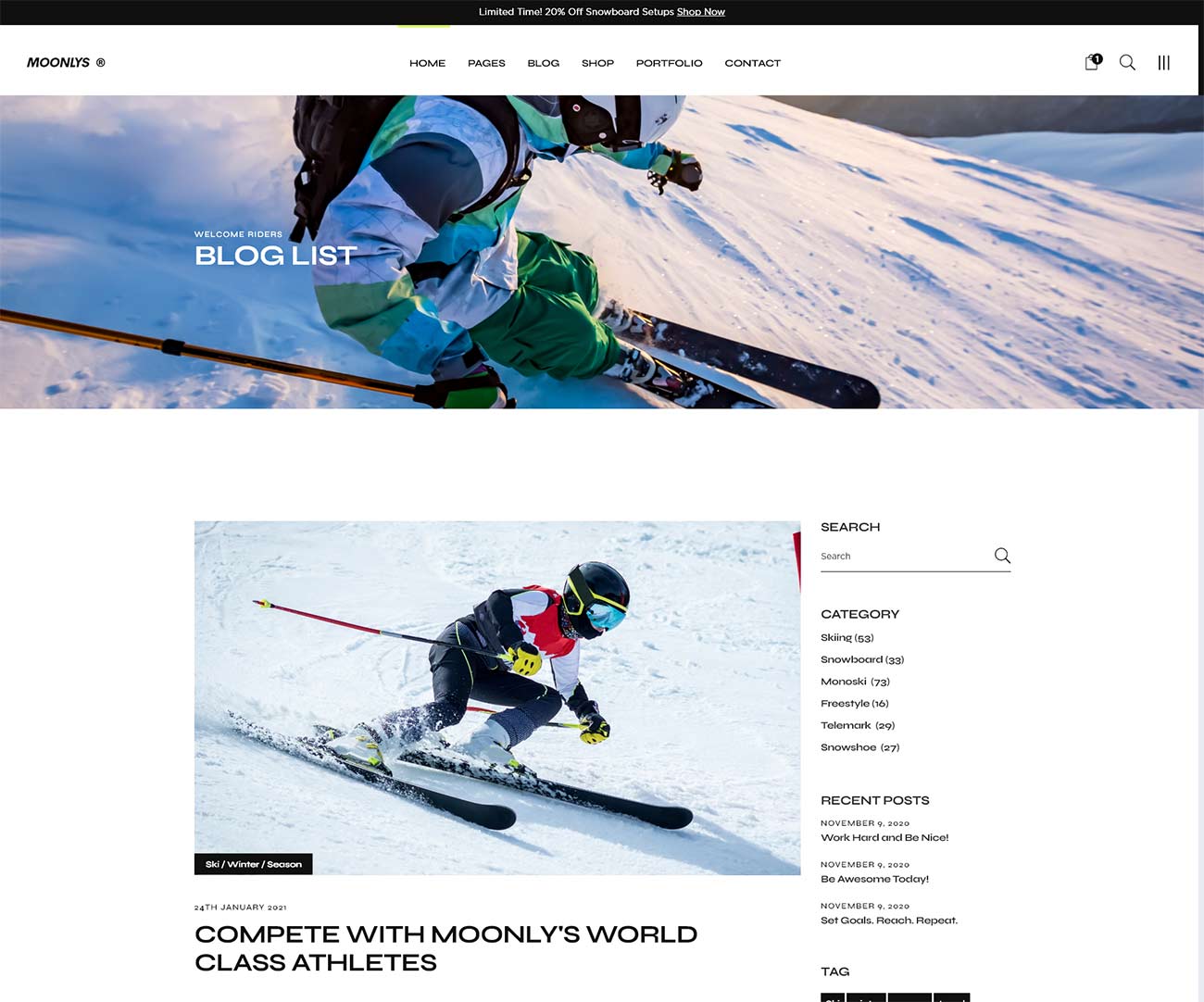 For all services
Showcase All Your Offers
Montagne comes with custom made service lists & singles for all activities you wish to feature. Showcase seasonal deals, prices, course options and additional information about your ski resort offers.
The Finest Ski Run You'll Ever Take

Made for winter sports
Practical features for your ski resort
Skiing & snowboarding
Made for winter sports
Practical features for your ski resort
Skiing & snowboarding
Made for winter sports
Practical features for your ski resort
Skiing & snowboarding
Made for winter sports
Practical features for your ski resort
Skiing & snowboarding